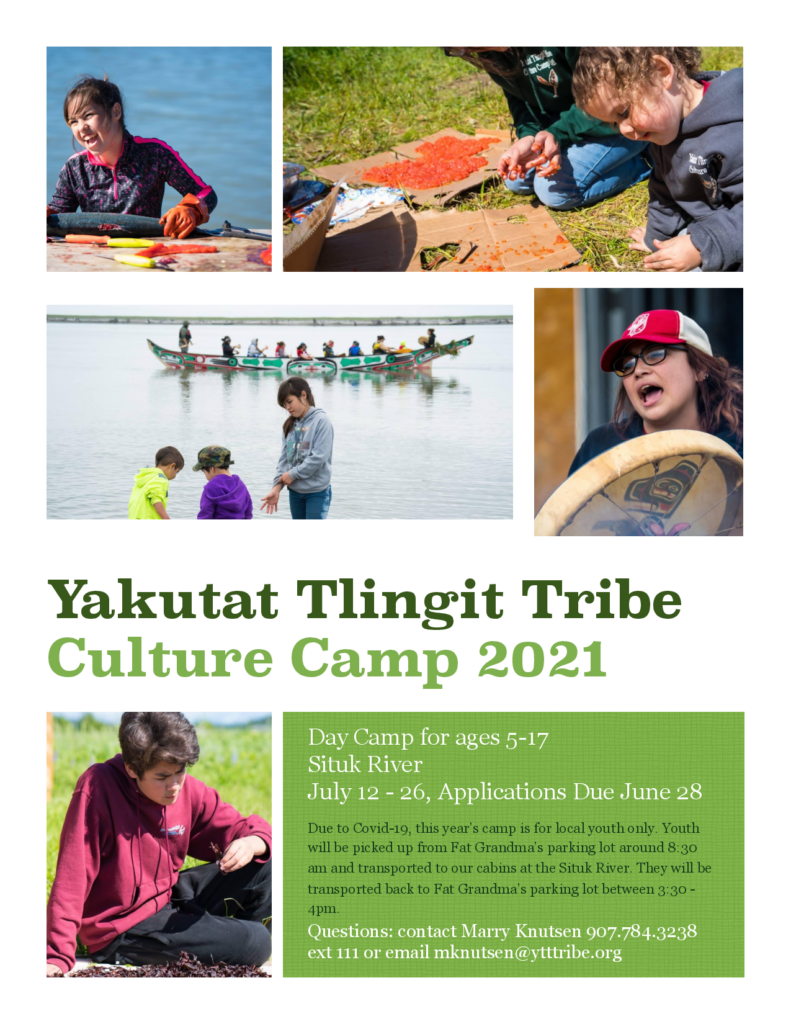 The Yakutat Tlingit Tribe is hosting a Day Culture Camp at the Situk River for campers ages 5-17 on July 12 to 26, 2021!
Due to COVID-19, this year's Culture Camp is for local youth only. Campers will be picked up from Fat Grandma's parking lot around 8:30 AM and transported to our cabins at the Situk River. They will be transported back to Fat Grandma's parking lot between 3:30 to 4 PM.
Applications for this year's camp are due on June 28, 2021.
For questions about the camp, please contact Marry Knutsen at (907) 784-3238 ext. 111 or email [email protected]
Applications are available for pickup at the YTT Main Office, or available via email upon request. Please send an email to [email protected] or call the YTT Main Office at (907) 784-3238 ext. 100.