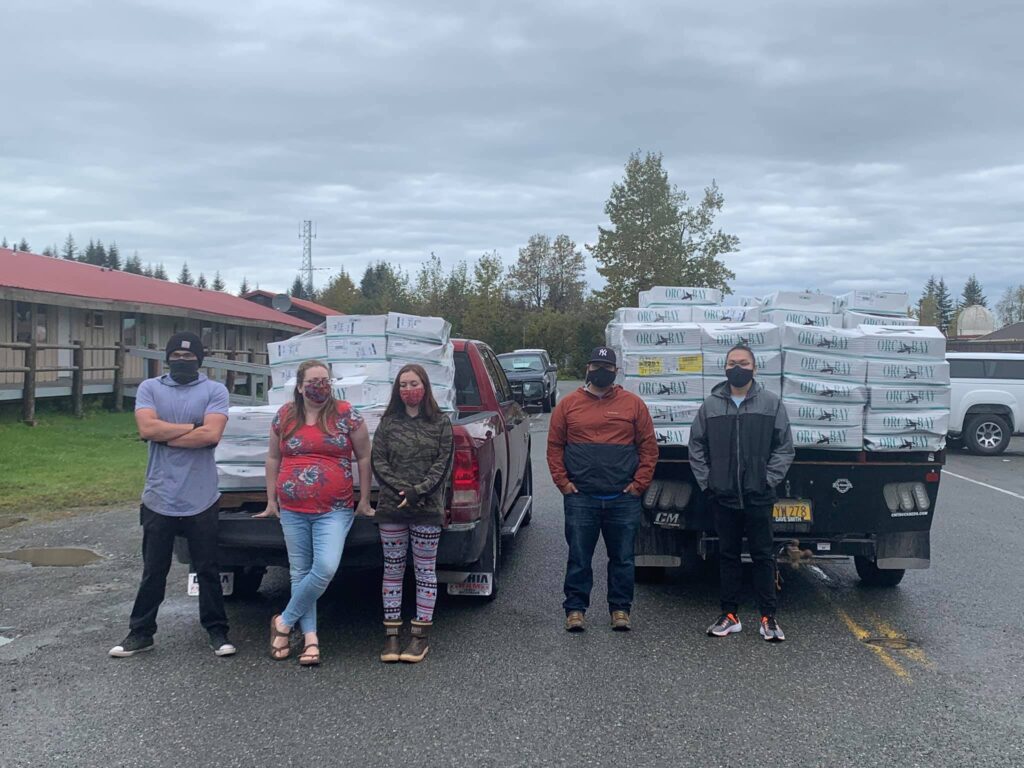 Sealaska and Partners Donate 49,000 Pounds of Salmon to Southeast Communities
Creative partnerships are what makes this effort possible. The Alaska Longline Fishermen's Association, Seafood Producers Cooperative, Northline Seafoods, Orca Bay Foods, Alaska Marine Lines, local commercial fishermen and our tribal partners are all working together to help distribute salmon across Southeast — reaching from Yakutat down to Hydaburg.
The distribution totals 49,000 pounds of salmon including Sealaska's contribution from Orca Bay Foods of 18,000 pounds of sockeye fillets. Our tribal partners will directly distribute the product to shareholders.
The coronavirus pandemic's impacts on Alaska's seafood markets and fish prices coupled with lower-than-expected returns for several species of salmon has been devastating for Southeast Alaskans, in particular commercial and subsistence fishing families.
"We're proud to support the efforts of the Alaska Longline Fishermen's Association to help provide much needed food security to communities that rely on subsistence harvest and face high grocery costs," said Sealaska President and CEO Anthony Mallott. "This couldn't have happened without a team of organizations that care about our communities and worked hard for them at a time of need. I would like to thank The Alaska Community Foundation and Catch Together for providing the grant funding and I would also like to recognize our team at Orca Bay for answering the call to help. A special thanks to Alaska Marine Lines for their generous support to help ship the fish to our communities. This salmon will go a long way to helping our communities offset the low salmon returns and supplement their subsistence needs."
Sealaska is proud of these new partnerships and the resiliency of our communities.
Read the full story for projected salmon delivery dates and communities served: