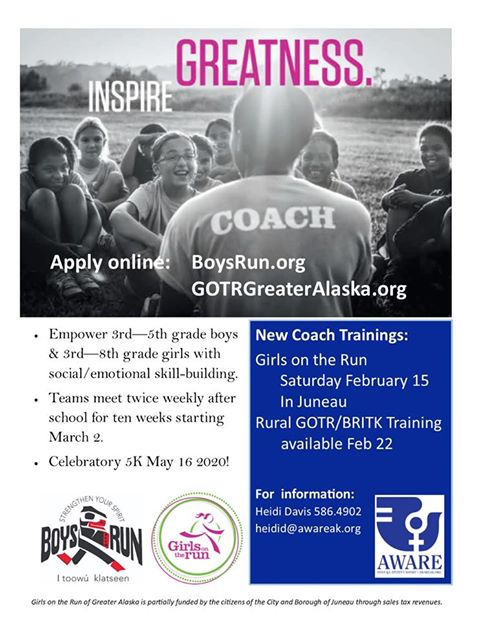 AWARE is looking for 1-2 more coaches to get a Girls on the Run team going on in Yakutat this spring semester. Coaches are volunteers who meet a team of 5-10 girls twice a week for 1.5 hour practices. There are 20 practices in total and then the big celebratory 5K in Yakutat! Coaches will attend a 1-day GOTR training in Juneau on February 15 c/o AWARE.
For those who are interested to volunteer/ have inquiries, please email Heidi Davis at [email protected] or call 586-4902.
AWARE is a non-profit organization located in Juneau, AK, that exists to provide safe shelter and supportive services for adults and children who have been subject to domestic or sexual violence; and to effect the social, political and legal changes needed to eliminate oppression and violence against women and children.