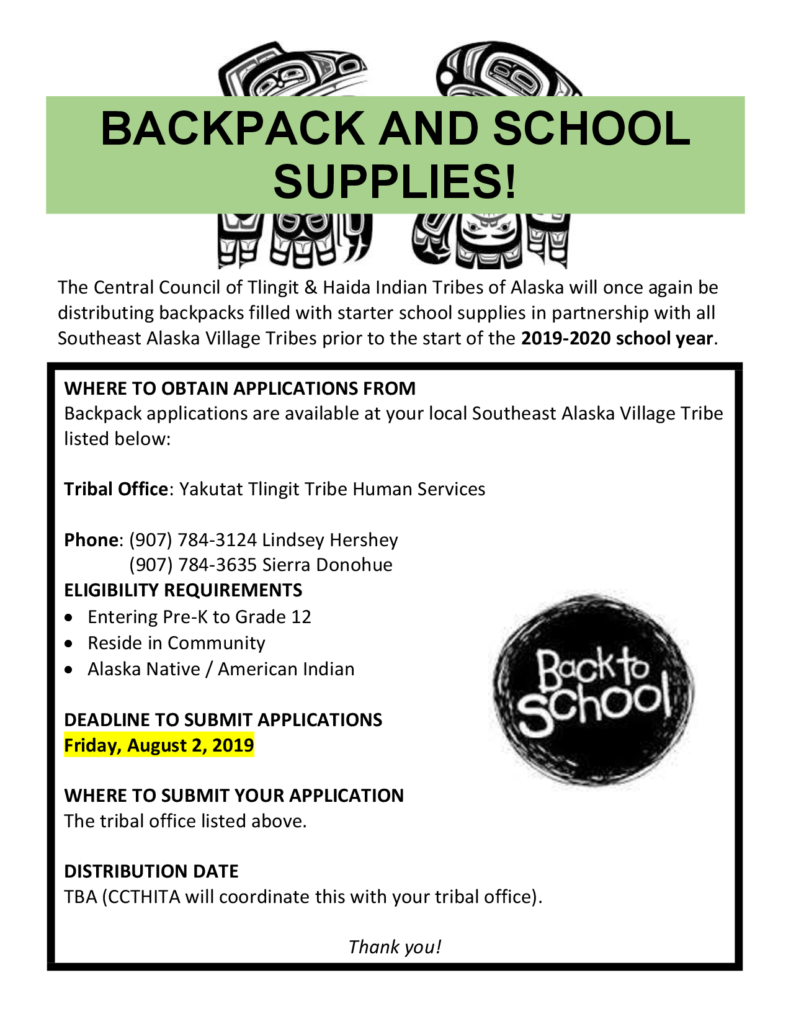 The Central Council of Tlingit & Haida Indian Tribes of Alaska is once again partnering with the Yakutat Tlingit Tribe to distribute Back to School Backpacks filled with starter school supplies to students entering Pre-K to Grade 12 for the 2019-2020 school year.
In order to be eligible for the backpack giveaway, students must be entering Pre-K to Grade 12, must reside in the community, and must be an Alaska Native / American Indian.
Deadline to submit applications is Friday, August 2, 2019.
Please contact Lindsey Hershey (907) 784-3124 or Sierra Donohue (907) 784-3635; or stop by the Yakutat Tlingit Tribe Human Services Department Offices, lower level of the Yakutat Elementary School Building.
To download the 2019 Back to School Backpack Application, please click the button below.