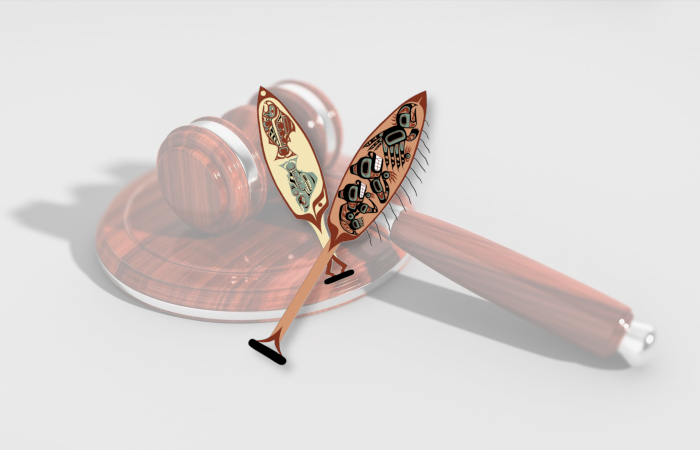 The Yakutat Tlingit Tribe is currently exploring options for establishing a Tribal Court in Yakutat. A Tribal Court is established for the purpose of "exercising the Tribe's inherent sovereignty and provide a culturally-appropriate forum for Tribal citizens to address theirjustice needs."
(http://www.ccthita.org/government/court/index.html)
On September 21st we submitted our request for an assessment to Ms. Tricia Tingle, Associate Director for Tribal Justice Support Directorate with the Bureau of Indian Affairs. There is a one-time funding available per year of $150,000 to cover costs associated with running the Tribal Court and covering costs to employ a court clerk and part-time magistrate.
On September 27th, Frances Andrews, Clerk of the Court and Aurora Lehr, Tribal Judge, both with Central
Council of Tlingit & Haida Indian Tribes of Alaska, were in Yakutat and presented to the Council at the September regular Council Meeting. This meeting was to discuss potential options and preparing for an assessment by the BIA. These two women are a wealth of knowledge and we will be leaning on Central Council's years of experience as we begin to set up a court in Yakutat.
During BIA providers meeting on November 29th, members of the YTT Tribal Council and Executive Director met with the Office of Justice Programs to further discuss the one-time funding availability and to gain an understanding of what to expect and when to expect the court assessment. BIA's assessment contractors are substantially backlogged and Yakutat is currently in the queue for the assessment sometime in 2020. However, this does not preclude us from requesting funding for planning purposes and as such we will be making a request to the BIA for one-time funding in early 2019.
YTT staff and Council will be attending Tribal Court training in December to gain a better understanding of needs and to help us put together a great program that will serve the Tribal Membership. We look forward to developing a respected Tribal Court and will be working with the State Courts on a number of areas for collaboration and partnerships.
Types of cases that can potentially be heard in Tribal Court are ICWA, Probate, NAGRPA, Realty, Domestic Violence, and drug/alcohol violations.