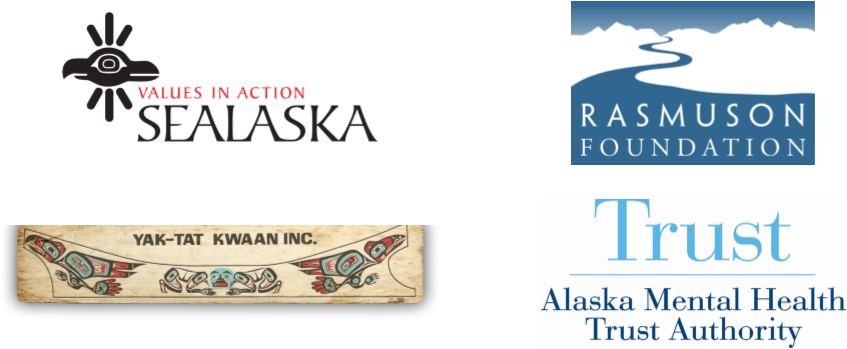 In early April 2020, Sealaska's board of directors approved a $55,000 donation to the Yakutat Tlingit Tribe (YTT) to support the construction of a Crime Victim shelter in Yakutat. The funding builds on a 2019 Safe Shelter grant from the U.S. Department of Justice (USDOJ), which allowed YTT to utilize nearly $691,768 of funds set aside for tribal entities from the USDOJ Office of Victims of Crime (OVC). The shelter funding compliments current Crime Victim (OVC) and Domestic Violence Victim (OVW) funding received to date in the amounts of $719,766 and $450,000 respectively.
"We are always happy to support organizations that are working to address our most complex challenges," said Sealaska Chairman Joe Nelson. "The fact that we need safe houses in our communities is a troubling reality. At the same time, it is inspiring to witness a local tribe stepping up to drive this type of project."
According to YTT Executive Director Nathan Moulton, the shelter will focus on providing safe shelter to victims of crime who need a supportive and safe environment to transition from surviving to thriving. The community has never had a domestic violence shelter before and the need has never been greater.
"Our goal is to help create a place where we support victims and survivors, families, and communities to collectively nurture a vision where all individuals feel safe and are valued," said Moulton.
The grant funding provided by the DOJ is intended to improve public safety in rural Alaska. Specifically, the funding aims to address the lack of law enforcement in communities through support for Alaska Native villages, tribes and victim services.
The tribe has been working with the City and Borough of Yakutat to secure a long-term land lease for the shelter. The funding provided by Sealaska will help YTT cover expenses related to site preparation of the facility and laying the foundation.
The project development is being led by Sitka Construction Solutions, which is owned in partnership by two locals from Yakutat and YTT Tribal members, Derek James and Kris Karsunky. The homes for the shelter will be built in Sitka and then barged to Yakutat upon completion. Moulton's goal is to utilize all local labor to perform the site work, pad prep and housing setup and commissioning.
Alaska ranks the highest in the nation in nearly all statistics for domestic violence abuse. Nearly 60 percent of Alaska's women have experienced intimate partner violence, sexual violence or both. Alaska consistently ranks in the top two states of women killed by men. No other state has a higher rate of men who murder women.
"We have a responsibility to protect our people," said Moulton. "By building this shelter, we can help create better outcomes for both the victim and the perpetrator in hopes of breaking the cycle of domestic violence, sexual assault and the negative effects that come from these acts."
Once complete, the shelter will also ensure that locals have access to relevant wellness training opportunities and other resources. "With Sealaska's support, we are able to provide critical support of the women and children of Yakutat to build this 'House of Healing' for our community," said Moulton.
Shortly after Sealaska Heritage approved the donation to the Yakutat Tlingit Tribe, YTT also received a $10,000 donation from the Yak-Tat Kwaan, Inc., $35,000 from the Alaska Mental Health Trust Authority, and $25,000 from the Rasmuson Foundation to support the same cause of constructing a Crime Victim Shelter/Safe House in Yakutat, Alaska.
Gunalchéesh to the Yak-Tat Kwaan, Inc., Alaska Mental Health Trust, and Rasmuson Foundation for your generous donations! This will go a long way in ensuring that we are able to protect our people and provide them with critical support, in hopes of breaking the cycle of domestic violence and sexual assault.