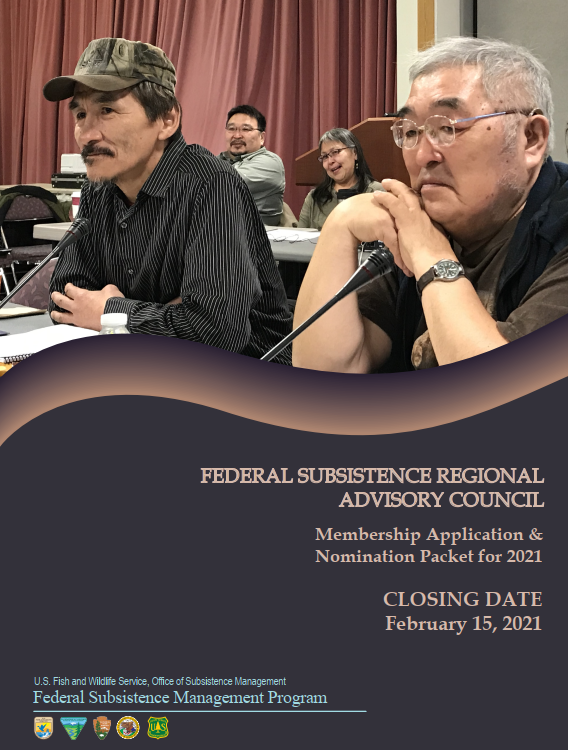 Each year, applications for Regional Advisory Council membership are solicited statewide. Individuals may apply for membership themselves, or an individual or organization may nominate someone for Council membership. 
Applicants are interviewed by a selection panel that reports to the Interagency Staff Committee, which reports to the Federal Subsistence Board. The Federal Subsistence Board forwards on the applications with recommendations to the Secretaries of the Interior and Agriculture, who make the final selections.
The selection criteria include: residency within the region which the Council member would serve; knowledge of fish and wildlife resources; knowledge of subsistence uses, customs, and traditions; knowledge of commercial and sport uses; leadership ability and a willingness to travel. The Council membership appointments are up to three-year terms.
The deadline for submitting an application is February 15, 2021