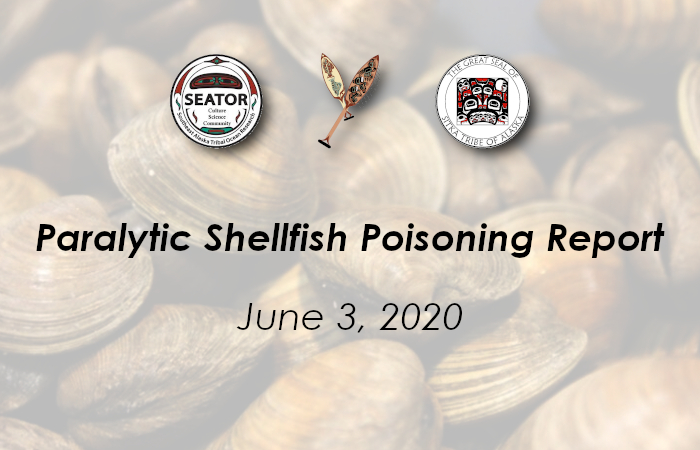 The latest shellfish toxin report from YTT Environmental Department's latest shellfish sampling shows low presence of PSP causing toxins in California Mussels and Butter Clams. However, please note that the advisory for butter clams will remain in place until, or unless, subsequent sample results show low numbers. Given the limited capacity to test all harvested shellfish, we cannot make blanket statements about whether it is ever completely safe.
Shellfish is a healthy traditional food and our subsistence harvest practices helps maintain tribal members' relationship to our ancestral lands and waters. The PSP monitoring program is meant to provide community members with information to make informed harvesting decisions, especially when latest samples show elevated levels in any species.
YTT collects samples year round to identify new trends with algal blooms, which are shifting due to warmer temperatures and changing climate. You can contact the YTT Environmental Department if you would like to receive the latest shellfish toxin results and advisories via email. YTT plans on conducting the next shellfish sampling this weekend, so stay tuned!
Visit www.seator.org/data to review the latest results and shellfish advisories, including other communities.