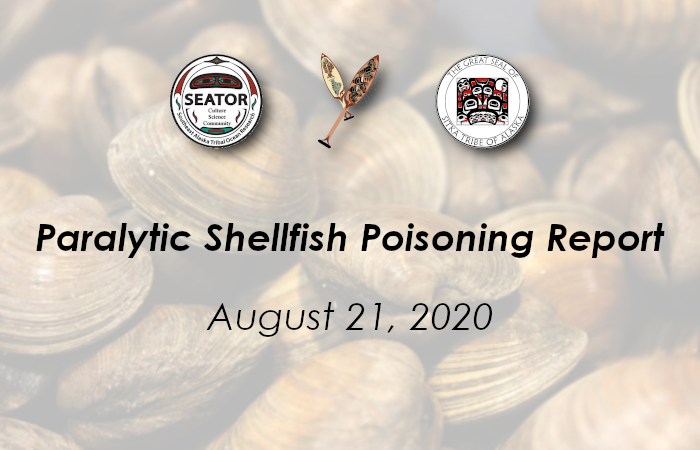 The YTT Environmental Department recommenced the Paralytic Shellfish Poisoning (PSP) monitoring program and collected shellfish samples on August 18 and 19, 2020. The latest shellfish toxin report indicates low presence of Paralytic Shellfish Toxins (PST) at Ankau and Puget Cove for Blue Mussels, Littleneck Clams, and Cockles. Additionally, Ankau's Butter Clams tested low in PSTs. However, advisory for butter clams will remain in place until additional testing can confirm a downward trend in levels.
Shellfish harvesting is an ancestral practice that provides tribal members with an integral food-source. The PSP monitoring program's purpose is to promote safe harvesting practices by providing community members with information to make informed harvesting decisions, especially when there are elevated levels of toxins in any species.
If you have questions or concerns, please send an email to YTT Environmental Department Director Jennifer Hanlon at j[email protected] or leave a message at 907-784-3238 ext. 107.
Visit www.seator.org/data to review the latest results and shellfish advisories, including other communities.