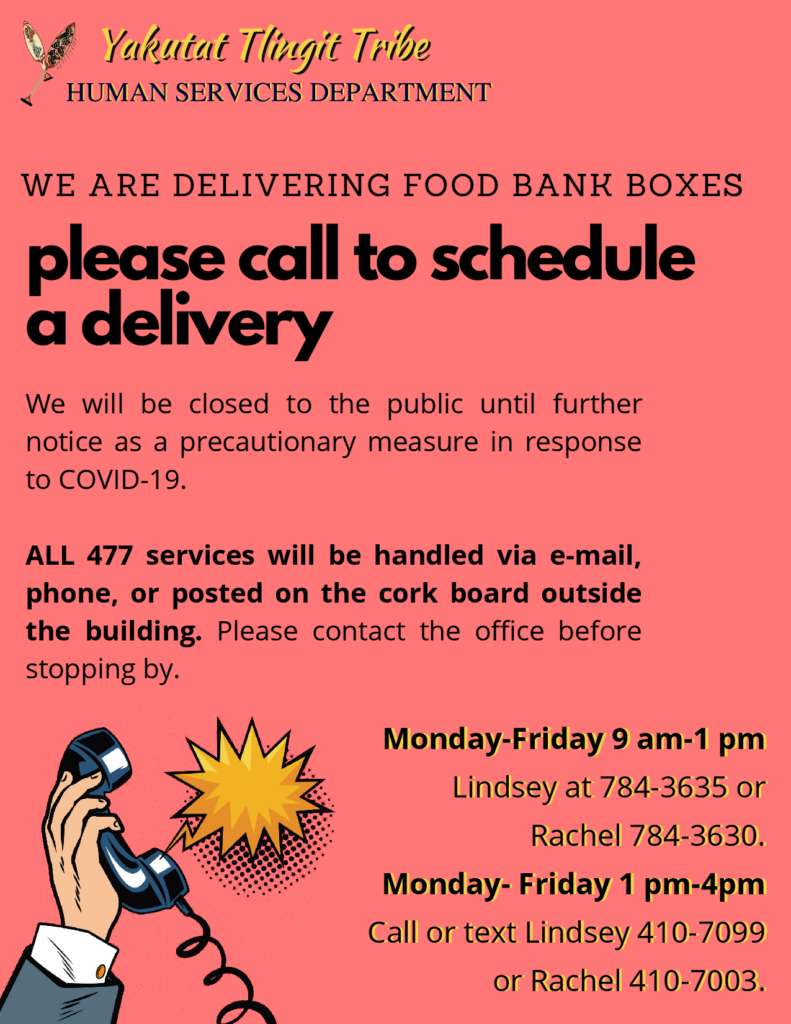 The YTT Human Services Department will be handling all 477 services via email, phone, or posted on the cork board outside the building.
Please contact either Lindsey or Rachel at the telephone/cellphone numbers listed below to schedule your food bank box delivery or other 477 services.
For other concerns and further assistance, please make sure to call the office before stopping by.
Continue to stay safe, everyone!